When starting the repair or replacement of engine cylinder head, we always decide to buy a new cylinder head gasket. However, not everyone remembers that the guarantee of further trouble-free operation of the engine and its tightness can be obtained only when we use a set of new bolts for mounting the head together with the gasket. From the information provided by the manufacturers, we can learn that cylinder head bolts are disposable parts and after disassembly, we should not use them again.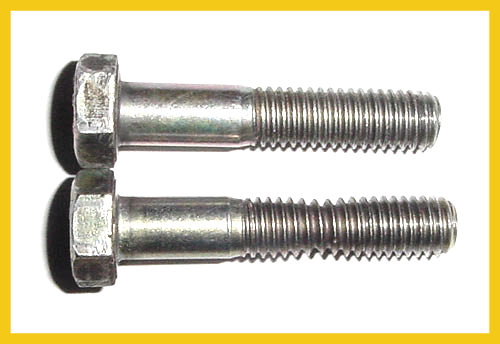 Why we should replace bolts with new ones?

Head bolts are an important element in the process of engine sealing, as a set they create the right pressure on the head gasket and ensure reliable connection betweene head and engine block. What is very important, this connection, and thus in fact the proper pressure, must be the same at every moment of engine work, regardless of its load and external conditions. That is why, in the manuals and technical guides, so much attention is paid to the order in which individual bolts are tightened, as well as to tightening torques and angles. Unfortunately, even the error-free compliance with the instructions during service work will not bring the desired results if we use old and damaged bolts.
What damages are the most common?

During the head assembly, bolts undergo stretching – both elastic and plastic. In practice, this means that they physically extend by up to several millimeters. This leads to a narrowing of the shank and of course damage of thread. Bolts that has been exploited in such a way will not guarantee the correct distribution of the pressure force. Moreover, the weakened point of the constriction may cause the bolt to break. An example damage of bolt is clearly visible in the photo below.
OEM Quality

Following the manufacturer's recommendations and requirements, ProPartsDiesel supplies its customers not only cylinder heads and gaskets, but also cylinder head bolts with the appropriate quality. Our products are made of specially reinforced materials corresponding to the quality of the original screws used for the first assembly. We offer head bolts for most engines used in construction machinery and heavy equipment, such as: Caterpillar, Cummins, Deutz, Komatsu, Liebherr, MWM, Perkins, Volvo.
ProPartsDiesel supplies you with bolts available as pieces, as well as in the form of customized sets, specially prepared and dedicated to a specific engine model. Sets very often consist of several different types of screws. In this way, we try to eliminate the risk of making a mistake in the selection process and make the purchasing process easier for our customers.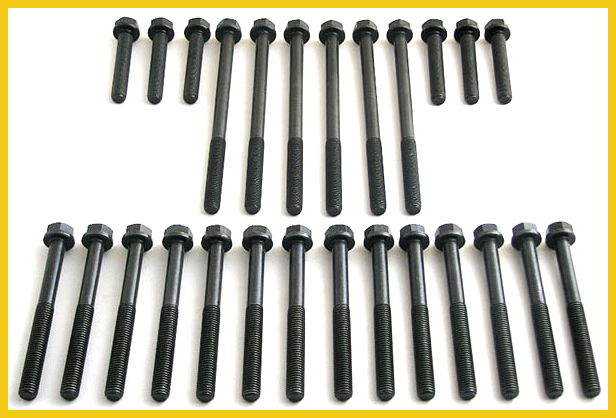 Popular head bolt kits in our offer:
Check our offer for cylinder head bolts.